NEWS VIEW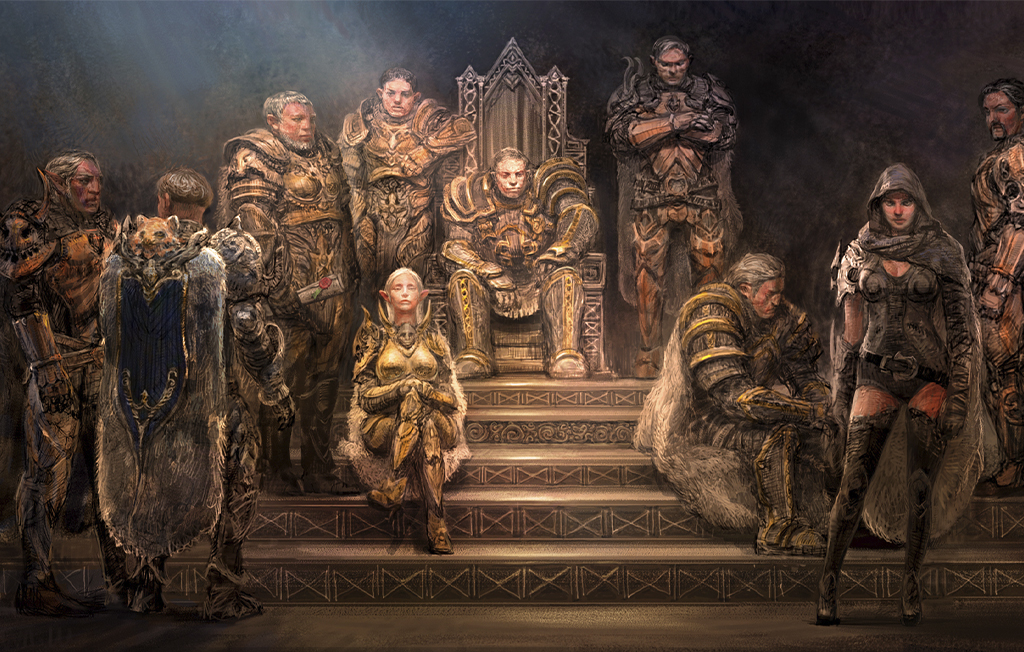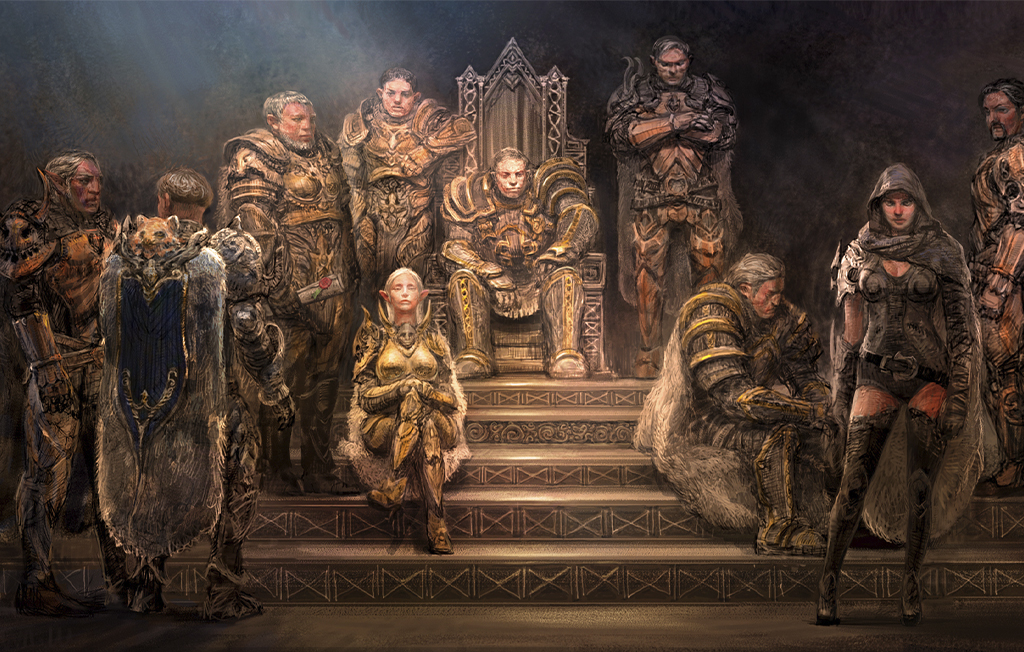 Announcements
Nov 27. 2021
Guild Revamp
We already are excited to open up a new ArcheAge era on December 2, and looking forward to improving life in Erenor for everyone. While the factions in ArcheAge and ArcheAge: Unchained are clearly differentiated, we felt that strengthening bonds within Guilds needed some priority.

Once servers go live, you can enjoy reworks on the Guild Buff, Prestige changes, a UI update, and more. Let's have a look together!
Guild Buffs
The existing buff given by level has been removed, along with buffs from using certain contents. The newly updated Guild Buff can be activated by the Guild Leader by spending Prestige. You can activate different Guild Buffs depending on the Guild Level, and some of them will require certain buildings or the consumption of certain items.

Please note that a Guild Buff that requires a certain building will be deactivated if the building is removed. Upon rebuilding, the buff will be reactivated.

Since some of the Guild Buffs were removed, a certain amount of Prestige will be distributed:
| | |
| --- | --- |
| Guild Level | Distributed Prestige |
| 2 | 2000 |
| 3 | 5000 |
| 4 | 15000 |
| 5 | 35000 |
| 6 | 72000 |
| 7 | 150000 |
| 8 | 250000 |
Prestige update and shop changes
First of all, Prestige is now called Guild Prestige and it can be obtained from Prestige Missions. Certain ranking members of the Guild can use it on items in the Prestige Shop. There are four Individual Missions every day and one Repeatable Mission, while you can join in on Group Missions depending on the Guild Level.

The Prestige Shop underwent some changes as well. While the shop offers a variety of new items, previous items have been removed, with some of them moving to the Honor Shop. Individual Prestige points were transferred to Honor Points after the update. One Individual Prestige point equals 30 Honor Points.
New products:
| | |
| --- | --- |
| Item name | Contribution Point Price |
| Peace Treaty | 80 |
| Guild Flare | 200 |
Moved products:
| | |
| --- | --- |
| Item name | Honor Point Price |
| Pinion Portal: Halcyona | 300 |
| Pinion Portal: Hasla | 300 |
| Pinion Portal: Diamond Shores | 400 |
| Epherium Arrowflash Cloak | 20000 |
| Epherium Hatchetblade Cloak | 20000 |
| Epherium Windsong Cloak | 20000 |
| Epherium Twintail Cloak | 20000 |
| Epherium Bastion Cloak | 20000 |
| Mirror of Boundaries | 1200 |
| Blood Archeum Crystal | 3000 |
| Pioneer Earrings | 240000 |
Prestige Mission Update:
Individual Mission

Individual Missions now consist of 4 Daily Missions and 1 Repeatable Mission.

Individual Missions can be changed up to 3 times per day.

Group Missions

You can accept different missions depending on the Guild Level.

Group Mission rewards are sent to your mail, with the same individual rewards.

Group Missions can be changed by the Guild Leader by using Prestige. (no daily limit)
Guild member ranks and appointing a Guild Leader
To prevent abuse of this new system, all Guild member ranks except for the Guild Leader have been changed to Apprentice.

To maintain and manage the Guild, a new Guild Leader will be appointed if the Guild Leader goes offline for a long period. When the Guild Leader is offline for more than 30 days, the search for a new Guild Leader will begin. Candidates are members with more than 1000 Cumulative Prestige who were online within 7 days.

If there is more than 1 person who fits the above criteria, a higher-ranking member or the one with more Cumulative Prestige will be appointed Guild Leader. A mail will be sent to notify you when you are either appointed or relieved from the rank of Guild Leader.
User Interface
Future Guild announcements will now be shown on the left side of your screen. Here you can check and upgrade the activated Guild Buff, and you're able to see Guild Prestige and the Daily Prestige Limit. When you go over the Community UI, you are also able to see the buff of the Guild you wish to join.

The Guild Member UI has been updated as well. The Guild rank has been moved to the left side, and you can still click the rank icons to change them. Member location info is not shown anymore; only the online status and offline duration of other inheritors are shown. We also included Cumulative Prestige and Weekly Prestige to the UI.
Guild Residence and Exclusive Furniture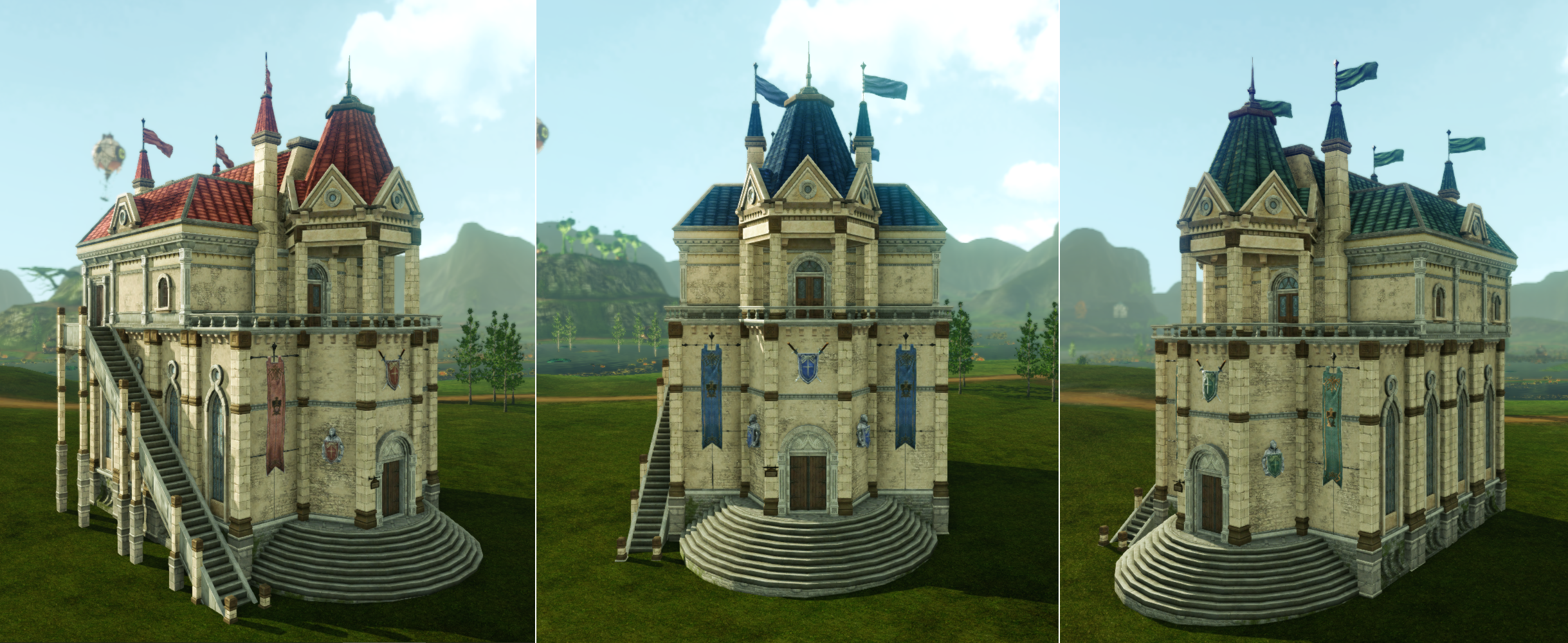 Guilds can purchase a Guild Residence at Guild Level 5 as a Full Kit from the Prestige Shop. They can be built in all housing provinces. The Guild Residence won't be subject to heavy/territory taxes but are affected by hostile land tax rates. Prestige is used to pay those taxes.

Within the residence, Merchants are stationed. The Guild Leader can purchase exclusive furniture from the Prestige Merchant. Ordinary furniture can't be placed in the Guild Residence. You can apply UCC on this furniture to make the identity of the Guild your own.

Besides Merchants, the residence will also have the Guild Base function. Use the Space-Time Ink sold at the Prestige Shop at the location you wish to save as a base to create a Guild Base location. Once you set a Guild Base, you can use the Base Teleportation Device to go to the base at any time. The Base Teleportation Device can be activated for a week by using a Space-Time Core.

The number of bases you can activate increases with the level of the newly added Guild Buff Effect.
More to come in 2022
The updates above are just the start! We are planning to add more similar updates next year. One of the new things to look forward to is a PVE Guild Dungeon where you can compete against other guilds and a PVP Guild Arena where you can test your skills against guilds from other servers.